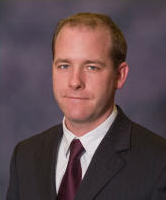 Kevin Banyon
Kevin Banyon exclusively practices criminal law in Southwest Michigan. His practice is focused on DUI and drug offenses. He is a seasoned trial attorney who is experienced in the scientific techniques needed to defend such cases. Kevin has obtained his Certification in Field Sobriety Testing, and has completed the National College of DUI Defense's intense Summer Session at Harvard Law School. When the government is fighting against you, Kevin Banyon is on your side!
Kevin Banyon was born and raised in Berrien County, Michigan. After graduating from St. Joseph High School in 1996, Kevin pursued a degree in Political Science Pre-law at Michigan State University, where he graduated in 2000. Kevin proceeded to DePaul University College of Law in Chicago, Illinois where he graduated in 2003. While at DePaul, Kevin was an editor on the DePaul Business Law Journal, and clerked for several prestigious personal injury law firms. Upon graduation from law school, Kevin obtained a law license in the State of Illinois, and practiced law in the City of Chicago—specializing in insurance defense and civil litigation. In 2004, Mr. Banyon obtained a law license in the State of Indiana. In 2007, Kevin obtained his law license in the State of Michigan. Additionally, Kevin is licensed to practice before the Illinois Federal Court and Michigan Federal Court. After obtaining his Michigan bar license, Kevin returned to Southwest Michigan to work with his family at the law offices of Burch & Banyon.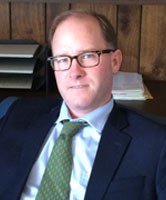 Colin Banyon
Colin Banyon was born and raised in Berrien County, Michigan and graduated from St. Joseph High School in 1996. In 2000, Colin graduated from Michigan State University with a Bachelor of Arts in General Business Administration / Pre-Law. Colin went on to study law at California Western School of Law in San Diego graduating early in 2002 with his Juris Doctorate. Upon graduating from law school, Colin moved to Chicago where he was admitted to practice law in Illinois and additionally in Michigan. He holds multiple licenses in Federal Court including Illinois, Indiana, Wisconsin, Michigan and Colorado. Colin practiced in multiple areas of law in Chicago, Illinois until returning to Southwest Michigan in 2013. In 2013, Colin joined the law firm of Burch & Banyon as a partner with Andrew Burch, Jack Banyon and Kevin Banyon.
Colin Banyon primarily concentrates his practices in family law in Michigan including divorces and custody matter. Colin is seasoned in civil litigation, neglect/abuse proceedings and criminal law. Colin is a huge proponent of "Father's Rights" and will zealously advocate for his clients. Colin's experience in the courtroom and trial experience can be seen in many of the complex cases he handles. Mr. Banyon possesses the excellent litigation skills, while maintaining his communicative skill with his client, to achieve the best result for his clients. He appreciates your referrals in all areas of family and civil law.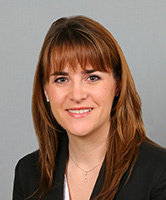 Jessica Fette
Jessica A. Fette grew up in Berrien County Michigan and graduated from St. Joseph High School in 1992 and Michigan State University in 1996. She earned her J.D. from Mercer Law School in Macon, Georgia in 2000. After practicing law in Florida for two years, Jessica returned to her hometown and began practicing in both Michigan and Indiana.
Jessica's areas of practice include Estate Planning, Estate and Trust Administration, Adult Guardianship/Conservatorship, Business Law, and Real Estate matters as well as representation of municipal clients, dealing in all aspects of municipal law, including; zoning/planning issues, ordinance enforcement, employment and labor issues.
Jessica is actively involved in the community, currently serving on the Board of Directors for the Berrien County Council for Children. She has previously been involved with both Child & Family Services and Women's Service League.
Jessica lives in Benton Harbor, Michigan, with her husband and daughter.